Chain Link
Chain link fencing has long been acknowledged as the first choice for long-lasting, secure, and economical fencing. It has a myriad of applications both outdoors and indoors. From schools to airports, warehouses to resorts, you can find chain link fencing just about anywhere you go.
Commercial and Industrial Fencing
Phoenix Fence Company offers industrial and commercial fence installation in Mesa, Scottsdale, AZ, and the surrounding area. If you need strong chain link fencing for privacy & security, give us a call today.
Benefits of Chain Link Fencing
Strength. Protect your property and assets.
Durability. Requires no maintenance and lasts for years.
Affordability. Will fit even the most stringent budget.
Our Products & Solutions
Backstops
Tennis Courts
Bonded Cages
Vinyl Coated
Privacy Link
Painted Framework
Vinyl Coated Framework
Slats - Vinyl & Aluminum
Razor Ribbon
Windscreens & Netting
---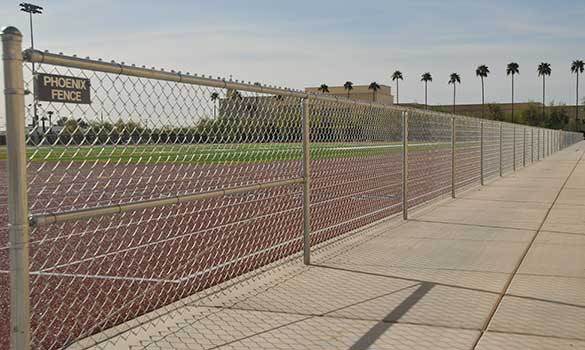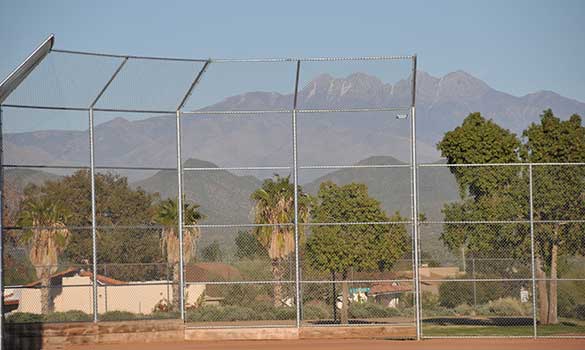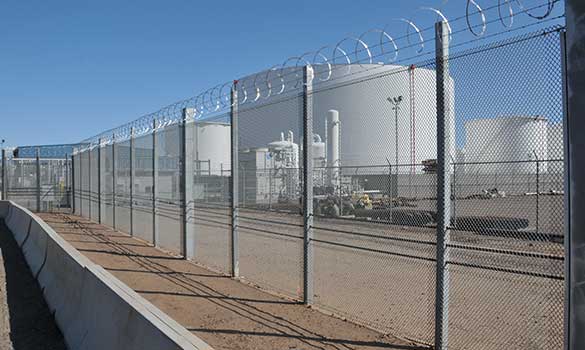 We Are the Top Provider of Commercial Chain Link Fencing to Mesa, Phoenix, AZ & More!
Contact us today to learn more about our premium industrial and commercial fencing services in Mesa, Phoenix, Scottsdale, AZ, and more!